GARANTIE 2 ANS OFFERTE !
Si vous commandez ce produit directement sur notre site.
 
PC Dell Optiplex 3010 DT i5-3470 3.60GHz 8Go/240Go SSD Wifi W10
PC reconditionné Dell Optiplex 3010 DT - Intel i5-3470 3.20GHz (Turbo: 3.60GHz) - 8Go DDR3 - 240Go SSD - Windows 10 Pro - Graveur DVD - Wifi
Our products are tested and perfectly protected.

Fast shipping in less than 24 hours!

You have a period of 14 days to change your mind.

Payez en 2, 3 ou 4 fois sans frais à partir de 100€ d'achats
Présentation
Le PC de bureau Dell modèle Optiplex 3010 DT est un PC de gamme professionnelle fiable et robuste au format Desktop pouvant être placé à la verticale ou à l'horizontale .
Son format compact, son faible niveau sonore et son apparence sobre font de lui un ordinateur discret.
Dans cette déclinaison il est équipé d'un processeur polyvalent Intel Core i5-3470 cadencé à 3.20 GHz (Turbo : 3.60 GHz) et disposant de 4 coeurs qui sera adapté aux tâches bureautiques et multimédia avancées.
Il est ici livré avec 8Go de mémoire DDR3 et un disque dur de 240Go pour stocker vos données.
Doté d'un port HDMI natif, vous pourrez le connecter à votre télé sans aucun adaptateur et il s'adaptera à la majorité des équipements grâce à ses différents ports (USB 2, VGA, HDMI, Ethernet, etc.).
Son système d'exploitation Microsoft Windows 10 Professionnel 64 bits vous permet de bénéficier des toutes dernières fonctionnalités, de l'optimisation des performances et d'une sécurité accrue.
Caractéristiques techniques
Processeur : Intel Core i5 i5-3470 3.20GHz (Turbo = 3.60GHz) - 4 Cœurs - 4 Threads - Cache 6Mo
Mémoire RAM installée : 8Go DDR3 DIMM (Maximum autorisé = 16Go)
Emplacements RAM : 2
Disque dur : 240Go 2.5" SSD SATA (Technologie SSD offrant de bien meilleures performances)
Lecteur optique : Graveur DVD
Ports USB Façade : 4x USB2
Ports USB Arrière : 6x USB2
Ports VGA : 1
Ports DVI : 0
Ports HDMI : 1
DisplayPorts : 0
Socket processeur : FCLGA1155
Profil carte accepté : Profil court
Ports PCI-Express x16 : 1
Ports PCI-Express x8 : 0
Ports PCI-Express x4 : 0
Ports PCI-Express x1 : 3
Ports PCI : 0
Port SATA : 4
Port Firewire : 0
Port Imprimante (LPT1) : 0
Port COM (Série) : 0
Port e-SATA : 0
Port PS/2 : 0
Sorties audio : 1x Avant + 1x Arrière
Entrées audio : 1x Avant + 1x Arrière
Chipset : Intel H61 Express Chipset
Réseau Ethernet : Realtek RTL8111E-VL
Alimentation interne : 250W maxi
Système d'exploitation : Microsoft Windows 10 Professionnel 64 bits
Dimensions en cms (L x H x P) : 10 x 36 x 41
Poids : 8 Kg
Le matériel est entièrement testé et reconditionné par nos experts en interne.
Contenu du paquet
- 1x Unité centrale
- 1x Câble d'alimentation secteur
- 1x Adaptateur WIFI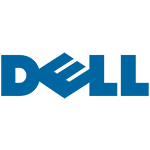 Data sheet
Warranty (Month)

24

Product condition

Very good

Processor (Speed GHz)

3.20

Computer (Model)

Dell Optiplex 3010 DT

Computer (Format)

Desktop

Computer (Use)

Multimedia

Operating system

Microsoft Windows 10 Professional 64 bits

Processor (Brand)

Intel

Processor (Family)

Core i5

Processor (Model)

i5-3470

Processor (Socket)

FCLGA1155

Processor (Nb Cores)

4

Processor (Nb Threads)

4

Processor (Turbo Speed GHz)

3.60

Processor (Bus speed)

DMI 5 GT/s

Processor (Cache MB)

6

Memory (GB)

8

Memory (Type)

DDR3

Memory (Format)

DIMM

Hard drive (Capacity GB)

240

Hard drive (Format)

2.5 inch

Hard drive (Interface)

SATA

Hard drive (Type)

SSD

Optical drive

DVD Burner

Optical drive (Interface)

SATA

Ethernet (Speed Mbps)

1000

Power supply (Watt)

250

VGA ports

1

HDMI ports

1

USB 2 ports

8

Slots (Memory)

2

Slots (SATA)

4

Card profile

Low profile

Slots (PCI-Express x16)

1

Slots (PCI-Express x1)

3

Graphics card (Chipset)

Intel HD Graphics 2500

BMID

404117